Prioritize Resume
Finding a perfect job is as difficult as the perfect employer finding you. Resumes are many and there are many students with something new and better to offer. For students on OPTResume.com, we have a resume prioritize feature.
Students with work authorization to work in the USA need not worry about the correct employers finding them. We will do that for them. Students eager to learn and grow in their field of study with the help of OPT and CPT will find help here.
We will help the students with our services to find the best job and the best employer in the USA. Resume prioritizing is a rare piece of equipment that helps a student stay at the top of their list when an employer is candidate hunting.
Along with that, we have some of the best features that are:
Upgrading the resume
Adding the key skills and keywords
Putting the resume on the top of the search engine
Putting the filters for quick hunting.
Communication at the best.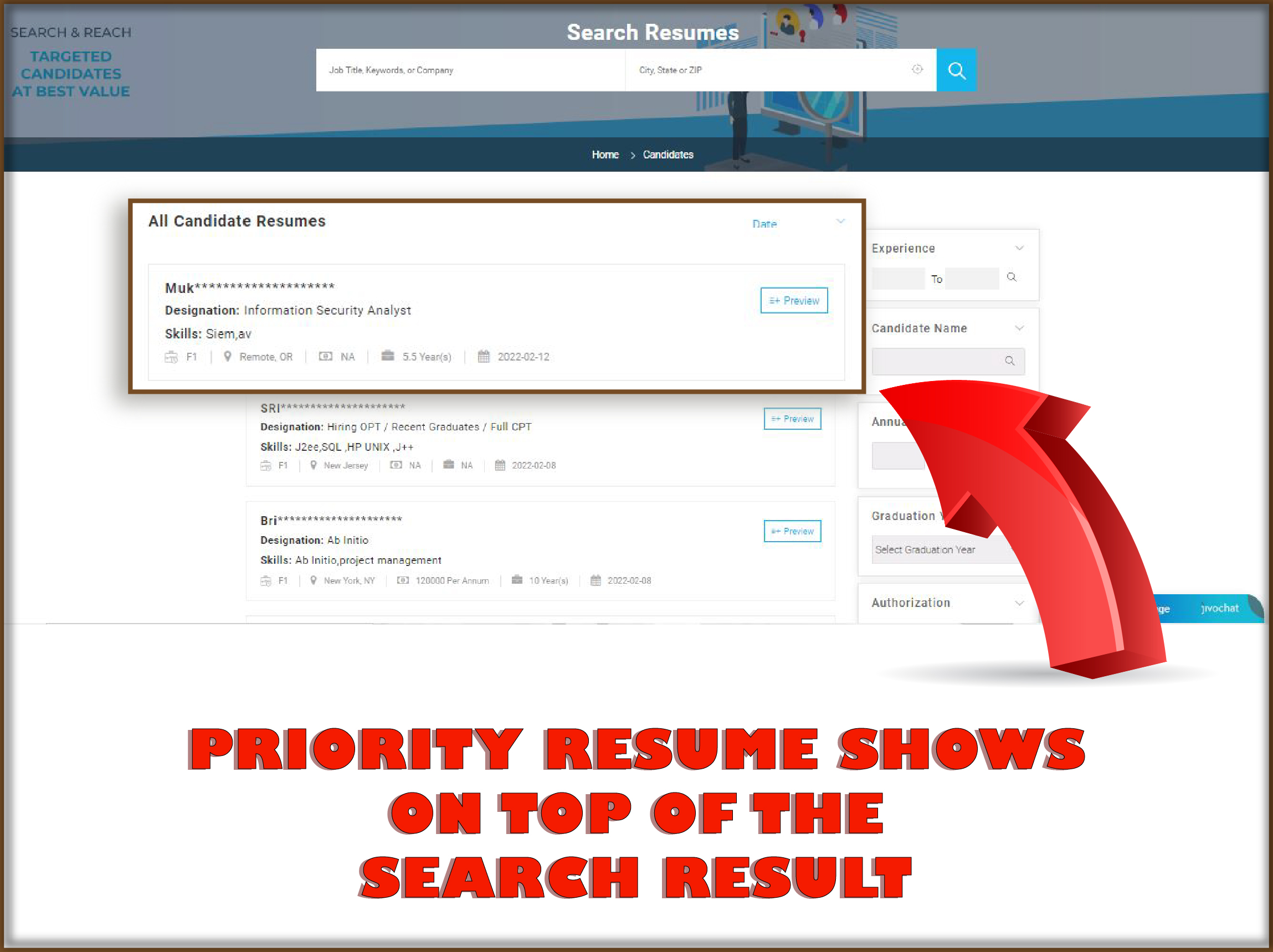 A student with this feature and with all the benefits will get the recruitment process on their doorstep. A student need not be worried about job hunting or employer hunting during their active OPT/CPT.